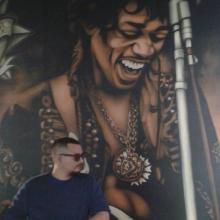 Bio:
Senior Software Developer at @Lingotek.
 
 
Christian, penyaskito on drupal.org, has presented about Drupal 8's multilingual capabilities in several camps around Europe. Christian is a frequent speaker at Spanish DrupalCamps since 2011 and has also spoken at international events like European Drupal Day in Milano (Italy) 2015, Drupalaton 2015 (Hungary), DrupalCamp Leuven 2015 (Belgium), and DrupalCamp Vienna 2015 (Austria).
Christian has been a contributor to the Drupal 8 Multilingual Initiative since Drupal Dev Days in Barcelona in 2012. Christian was also part of the DrupalCon Barcelona Team acting as Local Track Chair for the Core Conversations track in Barcelona.
Best Handwriting Award in DrupalCon Amsterdam 2014 Trivia Night.