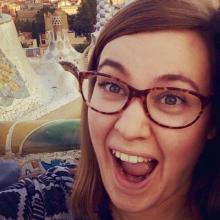 Bio:
Emma is an enthusiastic contributor to Drupal Core. She has been contributing to the front end of Drupal for almost 3 years and is currently core maintainer of the Drupal 8 Bartik theme.
Emma enjoys nothing more than helping people get started with contribution and providing support to anyone who needs it in the community.
Outside of Drupal, Emma loves to travel the world, discover wonderful food and surround herself with animals at every opportunity.